Blog Orgy Tour stop #11: Writing with a kid… writing when around a kid… when a kid is around… I'M TIRED!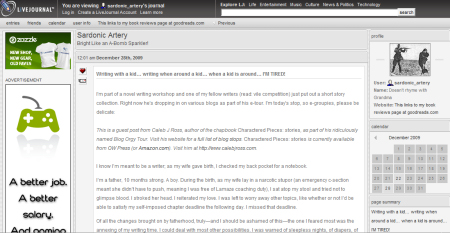 Today's Blog Orgy Tour stop drops me at Colin McKay Miller's blog. I'm damn happy to be a part of his noble legacy. Click to read all about my fears of parenthood infringing on my god-given rights to waste time at a computer screen.
See all the other Blog Orgy Tour dates, here. But don't just see them…SEE THEM.