Blog Orgy Tour stop #12: Ren & Stimpy & Charactered Pieces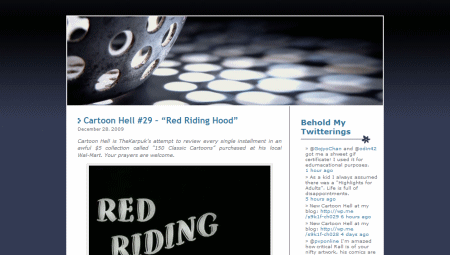 Today, I stop at Nicholas Karpuk's blog, which consists of a series of posts tagged "Cartoon Hell," that comment on a cartoon DVD from a $5 collection called "150 Cartoon Classics." You have no idea how much this idea excited me when I first heard about it. So, to be able to add a bit of cartoon talk to his blog is an honor.
There, I talk about how Ren & Stimpy inspired the cover design for Charactered Pieces.
And just for fun, check out this playlist featuring Tex Avery's most well-known cartoons. As a child, I absorbed Looney Tunes cartoons. Avery's "[Blank] of Tomorrow" newsreel satires were my favorite (as evidenced by an earlier post here).