The Velvet Podcast, Episode 009: Does This Novel Make Me Look Fat?
Episode #009 of The Velvet Podcast is now live!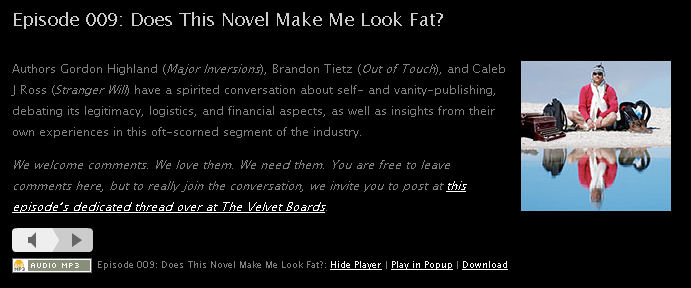 Authors Gordon Highland (Major Inversions), Brandon Tietz (Out of Touch), and Caleb J Ross (Stranger Will) have a spirited conversation about self- and vanity-publishing, debating its legitimacy, logistics, and financial aspects, as well as insights from their own experiences in this oft-scorned segment of the industry.
Please, give it a listen. Subscribe via Feedburner, Podcast Alley, or iTunes.
…
Read the rest