Great Unexpected Literary References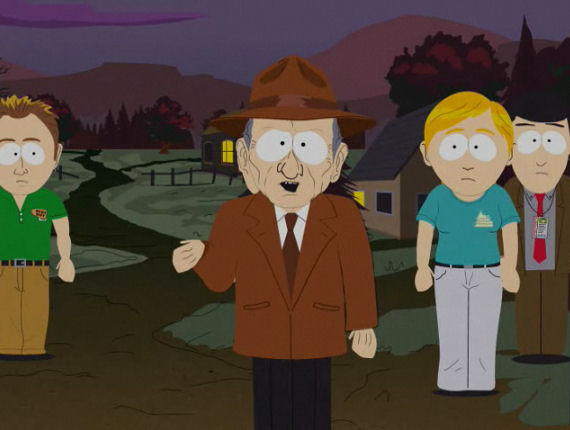 (part of my ongoing Unexpected Literary References series)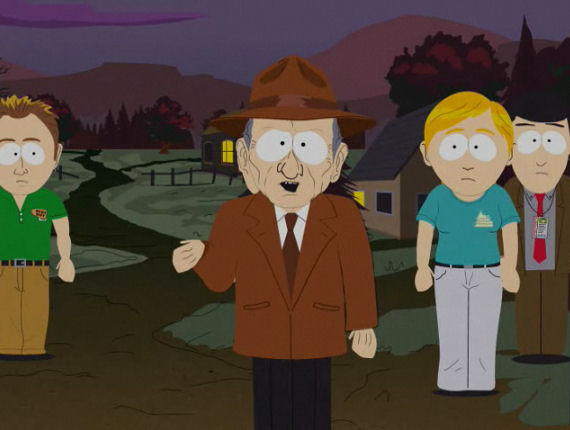 When watching a rerun of the "Britney's New Look" episode of South Park a few nights ago, I caught an allusion to the famous short story, "The Lottery," by Shirley Jackson (minute 16:36 in the clip here). Which makes me wonder, in what other unexpected places do literary references and allusions appear?
Staying in the South Park world, there is the "A Dickens Classic" episode, which is an overt retelling of Charles Dickens' Great Expectations. More recently, The episode "The Tale of Scrotie McBoogerballs" is an extended commentary on Catcher in the Rye's controversial reputation.
But beyond those borders, below are a few I remember (having been refreshed via a few internet searches). What others are there?
The Simpsons
ep Treehouse of Horror V | The "All work and no play makes Jack a dull boy," from Stephen King's novel, The Shining, is 'Homerized' to "No TV and no beer make Homer go crazy."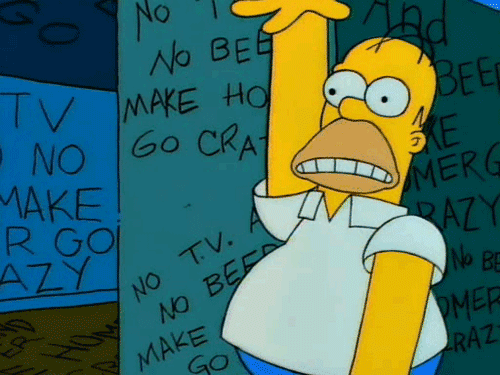 ep Marge Be Not Proud | a shelf of video games contains one game called Canasta Master, which is a parody of the novel The Vegas Kid by Barney Vinson.
ep Diatribe of a Mad Housewife | Thomas Pynchon is depicted in cartoon form (clip below)
Looney Tunes/Merrie Melodies
Family Guy
ep Peterotica | On the DVD version of this episode, one of the erotic novels Peter writes is called "Catch Her in the Eye," a reference to J.D. Salinger's Catcher in the Rye
ep Jerome is the New Black | During Quagmire's rant about hating Brian, he hones in on Brian's habit of giving copies of J.D. Salinger's Catcher in the Rye to women.
ep The Kiss Seen Round the World | In the episode a secondary character repeatedly claims that Peter is a 'big fat phony', a term that is used throughout J.D. Salinger's Catcher in the Rye.
ep Hannah Banana | Chris does a book report on Catcher in the Rye, but merely describes being about a literal catcher in the rye.
ep A Fish Out of Water | In the episode, Peter spontaneously combusts, which is a reference to the novel Bleak House by Charles Dickens.
ep Fast Times at Buddy Cianci High| Brian assigns a book report on the Charles Dickens novel, Great Expectations. In this same episode, Brian dresses up as Mark Twain to help inspire his remedial English class.
There are a lot of Stephen King references in this series. Here's a page about it.
ep He's Too Sexy for His Fat | Stewie references the ending of the 1956 novel by Frank Gipson, Old Yeller, when he implies killing Brian.
Aqua Teen Hunger Force
WP ep Frat Aliens | The frat alien asks Frylock if "Holden Caulfield" was at a party, which is a reference to J.D Salinger's Catcher in the Rye (and is also a fairly common way of asking party goers if they carried any marijuana).
Futurama
ep War is the H-Word | The Philip K. Dick short story, Imposter, is referenced when a bomb-toting robot is embedded with a trigger phrase which ignites the bomb. In this same episode, a sign outside a convenience store reads "Free bag of Ice-9 with 6-pack," which is a reference to the substance Ice-nine, from the novel Cat's Cradle by Kurt Vonnegut.