The fine fellows at Booked Podcast, Robb Olson and Livius Nedin invited me over to discuss the reissue of Chuck Palahniuk's Invisible Monsters. Here's a bit from the episode description:
Booked reviews Invisible Monsters REMIX by Chuck Palahniuk, with special guest host Caleb J. Ross. It's more of a book discussion than a review this episode, since this is not technically a new-new book, and there's a good chance that lots of people listening will have already read it. So we talked a bit about the book, Palahniuk, and (of course) felching. As you do when you talk about Invisible Monsters.
Click here to listen to the latest Booked Podcast episode, featuring Caleb J. Ross.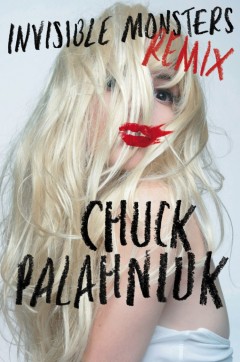 ---
Subscribe to my amazing, hilarious YouTube channel. Just click the button below.

Consider sharing this post on Facebook, Twitter, and Google+. Think of it as a way to tell a friend "I'm thinking of you."