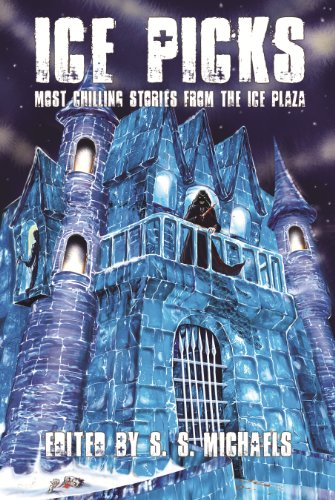 When anthology editor S.S Michaels approached me last year about contributing a story to the Ice Picks: Most Chilling Stories from the Ice Plaza anthology, I hesitated for a moment. I never thought of what I write as horror. Grotesque? Sure. Morbid? Sometimes. Horror? No. But the more I thought about it, the more I accepted that a stretched definition of horror (never mind that I didn't even consider a narrow definition at all) could very well encompass my work.
Other people have thought of my work as horror, so I broke down and thought of the solicitation as a challenge. I came up with "Different People Entirely," a story of a breaking family that embarks on a vacation to the Ice Hotel in Scandinavia. How does the family fare? Read for yourself.
The anthology contains stories from the following authors:
---
Subscribe to my amazing, hilarious YouTube channel. Just click the button below.

Consider sharing this post on Facebook, Twitter, and Google+. Think of it as a way to tell a friend "I'm thinking of you."
About Caleb J. Ross
Caleb began writing his sophomore year of undergrad study when, tired of the formal art education then being taught, he abandoned the pursuit in the middle of a compositional drawing class. Major-less and fearful of losing his financial aid, he signed up to seek a degree in English Literature for no other reason than his lengthy history with the language. Coincidentally, this decision not only introduced him to writing but to reading as well. Prior this transition he had read three books. One of which he understood.