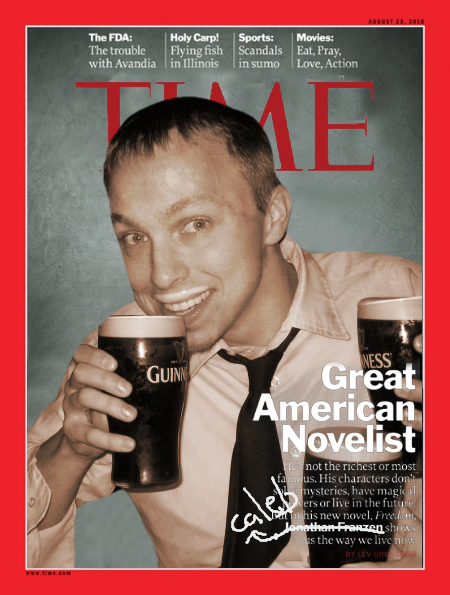 Me: Author of 5 books of fiction, creator of funny video content, Twitter following cultivator, YouTube personality, crowd pleaser, book seller, and proponent of the Oxford comma.
You: Publisher looking for an author who knows all about platform building, book selling, and people pleasing. Dollar signs turn you on. Command of the English language turns you on more.
Lovely to meet you, publisher. Up front, I must admit to a bit of a situation. My publisher and I recently separated. Please, don't assume this split is indicative of our relationship. We had a lovely relationship, actually. Unfortunately, due to matters beyond our control, the publisher has closed its doors completely. As of September 12, 2013 I am officially single.
This leaves my novel, I Didn't Mean to be Kevin, unattached as well. Thus, this literary courtship.
I know, you're wondering, "why should I take a chance with you?" It's a fair question. Allow me a few lines of ego with which to highlight the value I bring to this burgeoning relationship.
How important is your career?
Very:
2,300+ copies (eBook and print combined) of I Didn't Mean to be Kevin moved since original publication
Authored 4 additional books of fiction, including the novel Stranger Will and the short story chapbook Charactered Pieces: stories (full list)
40+ stories and non-fiction articles published online and in print (full list)
20+ interviews with and articles about me published online and in print (full list)
Bachelor of Arts, English Literature with a focus on Contemporary American literature and the American short story from Emporia State University. Minor in Creative Writing with a focus on Fiction, postmodernism, and metafiction.
I don't want to bore you on this first date, so please have a look at my Wikipedia page for a full list of publication credits.
I've got quite an extensive family. I hope you have a big Christmas budget.
I manage, and have cultivated the audiences, for each of the following social profile accounts:
Again, where are my manners? I'm going on and on. See my platform building page for a nauseatingly detailed list of my platform building initiatives.
I'm embarrassed by all the kind people in my life. Please, meet some of these kind individuals:
"Brilliant…one of the most amazing fiction concepts I've ever read."
Rayo Casablanca, author of 6 Sick Hipsters and Very Mercenary re: I Didn't Mean to be Kevin
"In I Didn't Mean to Be Kevin, Caleb J. Ross writes fearlessly, never shying away from the wild, insane places where his fertile imagination leads him."
Joey Goebel, author of Commonwealth and Torture the Artist re: I Didn't Mean to be Kevin
"A stirring novel, this extraordinary work plays upon the reader's willingness to suspend disbelief and turns it on its ear… Covering ground similar to the works of Sherman Alexie and Chuck Palahniuk, this is an author worth keeping an eye on."
Publisher's Weekly re: I Didn't Mean to be Kevin
"Here's hoping some of that mainstream audience can pull their heads out of their asses long enough to read Ross, and then be gloriously horrified."
Paul Tremblay, author of The Little Sleep and No Sleep Til Wonderland re: I Didn't Mean to be Kevin
"With As a Machine and Parts Caleb J. Ross continues to stake his claim as his generation's Watcher."
Ben Tanzer, author of You Can Make Him Like You and My Father's House re: As a Machine and Parts
"This is an original—unlike anything you've ever read before."
Rob Roberge, author of More than They Could Chew and The Cost of Living re: Stranger Will
"Just like a Palahniuk novel, Stranger Will reads volatile: it could go any way. Caleb J. Ross leads you with a wry smile into dark places, but by the time you realize it's too late. You will follow him anywhere."
Alan Emmins, author of Mop Men: Inside the World of Crime Scene Cleaners re: Stranger Will
"Evoking a novel by Chuck Palahniuk or a film by Darren Aronofsky, Charactered Pieces is a multifarious patchwork of despair. From the misshapen protagonist of the title story to the gruesome climax of "The Camel of Morocco," this collection is among the most profound and disturbing artifacts of our time."
Daniel Casebeer, editor of Pear Noir! re: Charactered Pieces
"These stories change you, and not just a little bit. Try to forget them, tell yourself they're not true, but it's no use. Whether you want them to or not, they're going with you."
Stephen Graham Jones, author of Demon Theory and Ledfeather re: Charactered Pieces
All I ask, publisher, is for just one date to prove myself. If anything, at least it's a guaranteed free meal, right? Contact me via the Contact Page.
---
Subscribe to my amazing, hilarious YouTube channel. Just click the button below.

Want to read this post on your Kindle or Kindle app? Just click the Send to Kindle button below

Send to Kindle
Consider sharing this post on Facebook, Twitter, and Google+. Think of it as a way to tell a friend "I'm thinking of you."