These are stories of hope amid the Zoloft and bar tabs that cushion our crumbling lives.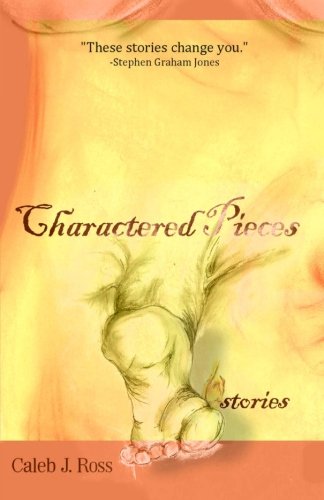 With Charactered Pieces, Caleb J. Ross presents a varied world of familial discord, one where a dead fetus evokes more compassion than its mother ("Charactered Pieces");  where two brothers offer the destruction of a family legacy as a birthday gift for their aging father ("My Family's Rule"); where one brother's love of Holocaust documentaries pushes his family through the aftermath of his assumed suicide ("The Camp").Charactered Pieces peels away the superficial armor of public life to reveal the flaws beneath and treats those perceived weaknesses not as hidden sources of pain but as reasons to celebrate life.
---
Purchase
Praise
Videos
Meta Data
Latest Book News
Perfect Bound | 63 pages | 5.5″ (14cm) x 8.5″ (21.6cm) | ISBN (Kindle): 978-1-59948-228-6 (paperback) 978-0-61562-213-2
---
Subscribe to my amazing, hilarious YouTube channel. Just click the button below.

Consider sharing this post on Facebook, Twitter, and Google+. Think of it as a way to tell a friend "I'm thinking of you."