Axolotl. Hard to pronounce, but I slur my way through it at the Literary Roadhouse podcast
Posted 3 June 2015 / By Caleb J. Ross /
Events

Lucky me, Literary Roadhouse co-host Gerald decided to take a vacation. This left room for Maya and Anais to invite me on as a guest to discuss the short story "Axolotl" by Julio Cortázar. What is an axolotl? It's this weird looking thing: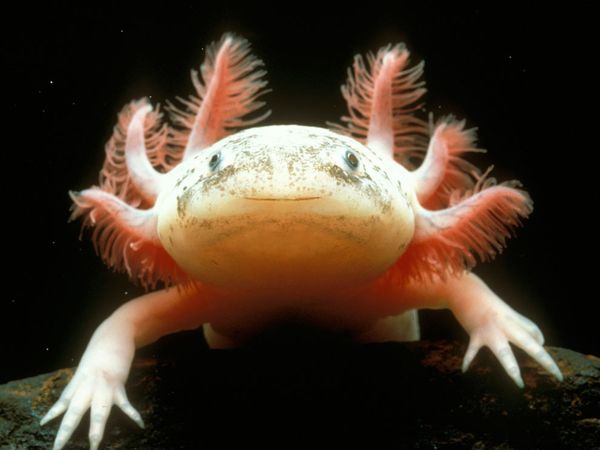 Literary Roadhouse is a really good podcast where a group of co-hosts gather together to discuss one short story every week. Their discussions are in-depth and illuminating, a tradition which I hope to have contributed to (I haven't listened to the episode yet, so I'm not sure).
Check out my guest episode here. Don't hesitate to peruse their back-catalog of episodes. And subscribe, dammit!
…
Read the rest