Long ago, way back in 2010, when the world was a simpler place, a group of writers and readers decided to create a podcast which would establish a round-table, literary discussion format for the purposes of imbuing dick and clit jokes into otherwise serious literary discussion. Well, in late 2011, The Velvet Podcast sadly went the way of James Gandolfini. But I didn't feel it right to watch this great content fade away. So, over the next few months look forward to a resurgence of The Velvet Podcast…as much as re-posted archived material can be called a resurgence. Enjoy. And don't hesitate to add this podcast URL to your favorite podcast subscription app so you can enjoy the wonderful content wherever you may be.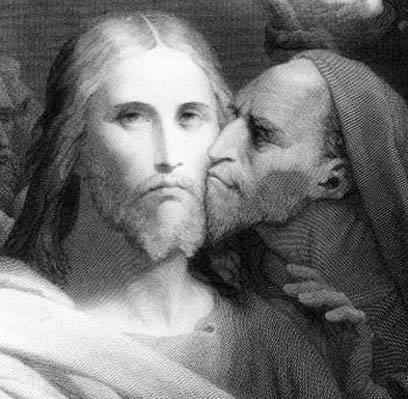 Episode 002: Hey, is that a copy of Kiss Me Judas on your desk, Professor Meriweather?
Play Now
|
Play in Popup
|
Download
(153)
Originally posted 4/4/2010
Why the disparity between genre fiction and literary fiction? Why are these two modes so often thought of as mutually exclusive? Though genre fiction (the big ones: mystery, sci-fi, horror) are taught at the university level, there is a palatable disinterest among much of academia. In this episode, four The Velvet members discuss these questions and more.
Episode Panelists:

00:00:41

Caleb/thirstygerbil (Moderator)
Bob/vandamage
Boden/Mycroft Holmes
Chris/enjoi

00:04:49

Episode Topic: Literary vs. Commercial OR Genre vs. Literary

Is literary the converse of genre
How literary fiction uses genre
Why genre fiction works so well as commercial fiction
Where are the intersections? Where are the divergences?

00:39:43

Other Voices, Other Rooms

Tours of the Black Clock by Steve Erickson (Bob/vandamage)
Elmord Leonard's complete collection of Westerns (Bob/vandamage)
East of Eden by John Steinbeck (Bob/vandamage)
Bloodroot by Amy Greene (Chris/enjoi)
Empty Frames by D.B Cox (Chris/enjoi)
Cienfuegos by Chris Deal (Boden/Mycroft Holmes)
Identity by Milan Kundera (Boden/Mycroft Holmes)
i poisoned you by Pablo D'Stair (Caleb/thirstygerbil)
The Manual of Detection by Jedediah Berry (Boden/Mycroft Holmes)

00:45:43

Think Tank

What is the role of an outline? How detailed should one be?
00:56:37

Cinemuck

Is the director of Repomen is working on The Contortionist's Handbook?
Cormac McCarthy distances himself from adaptations of his books
Philip K. Dick is proud of Bladerunner
Could Demon Theory be made into a movie?
(Feel the Noise) Evelyn Evelyn story album (Amanda Palmer and Jason Webley)
Did The Decemberists have a tough time with their "story album"?

The Lastlies:
Episode 002: Hey, is that a copy of Kiss Me Judas on your desk, Professor Meriweather?
Play Now
|
Play in Popup
|
Download
(153)
---
Subscribe to my amazing, hilarious YouTube channel. Just click the button below.

Consider sharing this post on Facebook, Twitter, and Google+. Think of it as a way to tell a friend "I'm thinking of you."